Wednesday – September 30
Livestreaming became more popular on during the past couple of months on social networks, along with classes and webinar among others, but broadcasting products on real time is a technique use on T.V. for infomercials, you might be familiar with QVC or alike.
Our reference for this huge trend involving e-commerce/social/mobile/influencer/streaming is China, such as Taobao or TMall leading the way.
Notice we are not talking about inventing the wheel or improve it, as it already works, previously explained on the prior paragraph.
What I will like for you to take from this is, to understand the concept, how, when, where and why to use it and we might include some tips for you to get on the bandwagon. Our purpose is to help you sell your products.
Let´s begin with the concept of livestreaming.
What is live streaming?
Live streaming is the broadcasting of real-time, live video to any audience over the internet, no matter the scale. It can be used for virtual events, executive communications, training, and everything in between.
Why live streaming?
We have stablished that "livestreaming creates a three-dimensional, interactive and social shopping experience for consumers looking to discover brands from all across the globe." (how livestreaming is transforming e-commerce in china)
Now what is important for you to remember is that the purpose is to create an immersive shopping experience on real-time, with a relatable and trusting presenter that conveys the viewers and guides them to make the best purchase decision, to focus the efforts into making it easy for our customers to opt for one product rather than other based on their perception of it.
How to live stream?
All you need to be able to live stream is an internet-enabled device, tripod or a selfie stick, proper lighting that favors quality of video and shows the products, prepare the structure of the content and be dynamic (rehearse but it needs to be naturally, don't act!), announce and build expectation for the event, good quality audio maybe a hands-free or alike so you will have a full range of motion and freedom to move and present, obviously stable internet connection minimum of 3mbps of loading, platforms that will work are TWITCH, Facebook, Instagram, periscope, or YouTube (more than 100 users) or you will rather like to use zoom, google meet, Microsoft teams, among others, these last ones will require a bigger gathering effort as is not open to a bigger audience as it is on social networks.
TIPS:
Build a friendly platform that allows a smooth and easy purchase process with fewer steps providing your users with a smooth operation and easy shopping experience. The key is, NO breakpoint which encourages the buyer to quit purchasing the process.
Build and strengthens your community!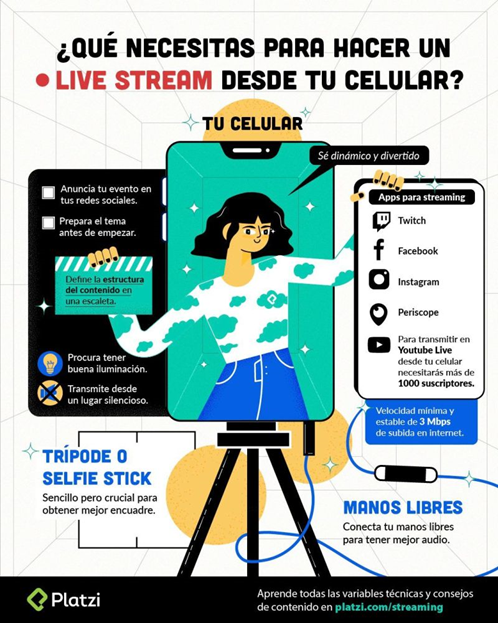 ---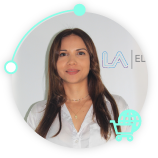 Daxara Moras – Digital Strategics